Share
Issue Time

Sep 28,2021
Summary
The most famous feature of Sherpa fabric is its excellent warmth retention ability, which can withstand cold weather. Today, let's talk about what Sherpa fabric is.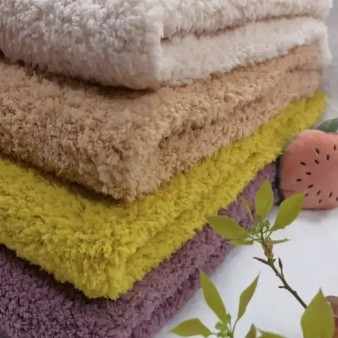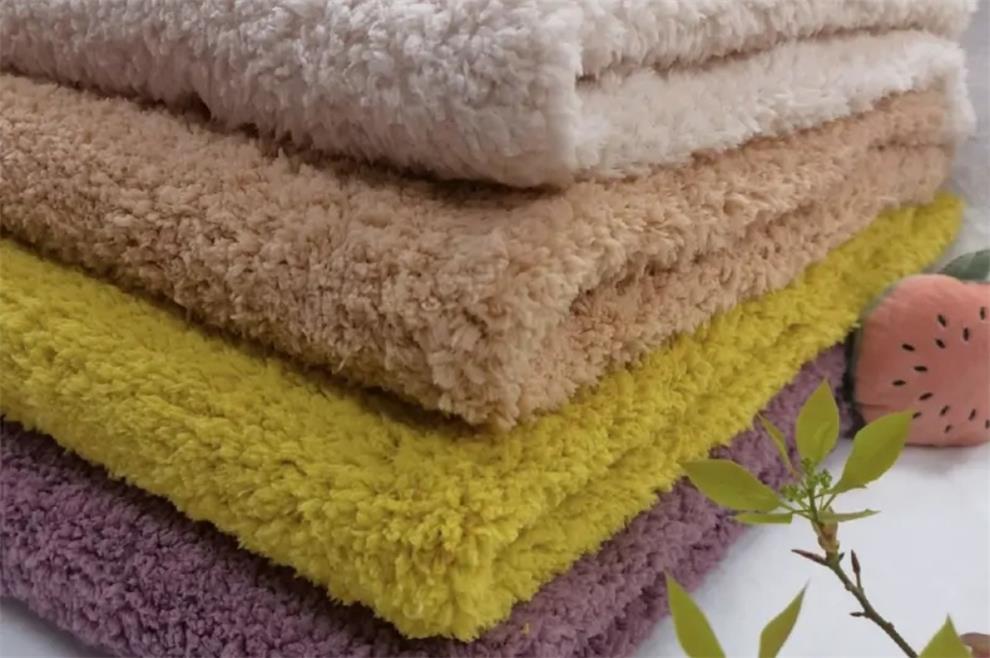 Fluffy and soft
Sherpa fabric
is a knitted fabric, famous for being used as lining for winter and even household items. This fabric can provide a more comfortable feeling for any product and is very suitable for use in colder months. In this article, we will provide you with a lot of information about what is Sherpa fabric.
This fabric is named after the Sherpa of Nepal. This fabric is usually made of pure cotton, polyester, and other synthetic fibers, synthetic fibers, or a mixture of cotton fibers. Sherpa fabric is also called artificial wool. Sherpa fabric is a good substitute for animal hair, and it is much cheaper than a fur or real wool.
Sherpa fabric has two surfaces. One surface is sewn, which is a kind of harsh and soft wool surface equivalent to real fleece, while the opposite surface is a smooth sewn shell.
Although it is mainly used as a lining for outerwear such as jackets or coats, we can also use Sherpa fabrics for baby blankets because babies need to stay comfortable and warm, especially when the temperature drops. Therefore, the baby blanket made of super soft Sherpa fabric is comfortable and warm.
Sherpa fabric is made of polyester fabric, as we said before, it has two sides-one looks like cashmere and the other is a smooth knitted fabric. Many people will confuse Sherpa fabric with fleece fabric. Some differences between Sherpa fabric and fleece fabric:
Thickness
One of the significant differences between these two fabrics is their thickness. Sherpa fabric is lightly woven and has fluff on the other side, which is not particularly thick.
Easy to take care of
Both fabrics are very easy to care for. Both can be machine washed, but you should wash them in cold water and avoid putting them in the dryer.
Use
Sherpa fabrics are mainly used as warm linings in blankets and coats, while fleece fabrics go well with coats and jackets.
It is worth noting that if you use another fabric to line your Sherpa, consider washing that fabric first (because if the Sherpa does not shrink during washing, other fabrics will shrink during the first wash).
The Sherpa fabric made by QIKUN TEXTILE has strong colorfastness, good wind resistance, and has a very competitive price. If you want to know more about Sherpa fabrics after reading the above, you can get a comprehensive solution by contacting us.
With high-quality products and considerate service, we have quickly become a leading
fleece fabric
manufacturer. We always put the needs of customers first, established a strict quality inspection system and a comprehensive management team, from product design to export are strictly controlled. Our professional service attitude and effective solution technology have won unanimous praise from many customers. If you are interested in our Sherpa fabrics, please contact us immediately!