Do You Know Spun Jersey Fabric?
Share
Issue Time

2022/03/28
Summary
Spun jersey fabric has been widely used in T-shirts, pajamas, underwear, and more clothing. It has become a common clothing fabric, but how much do you know about it?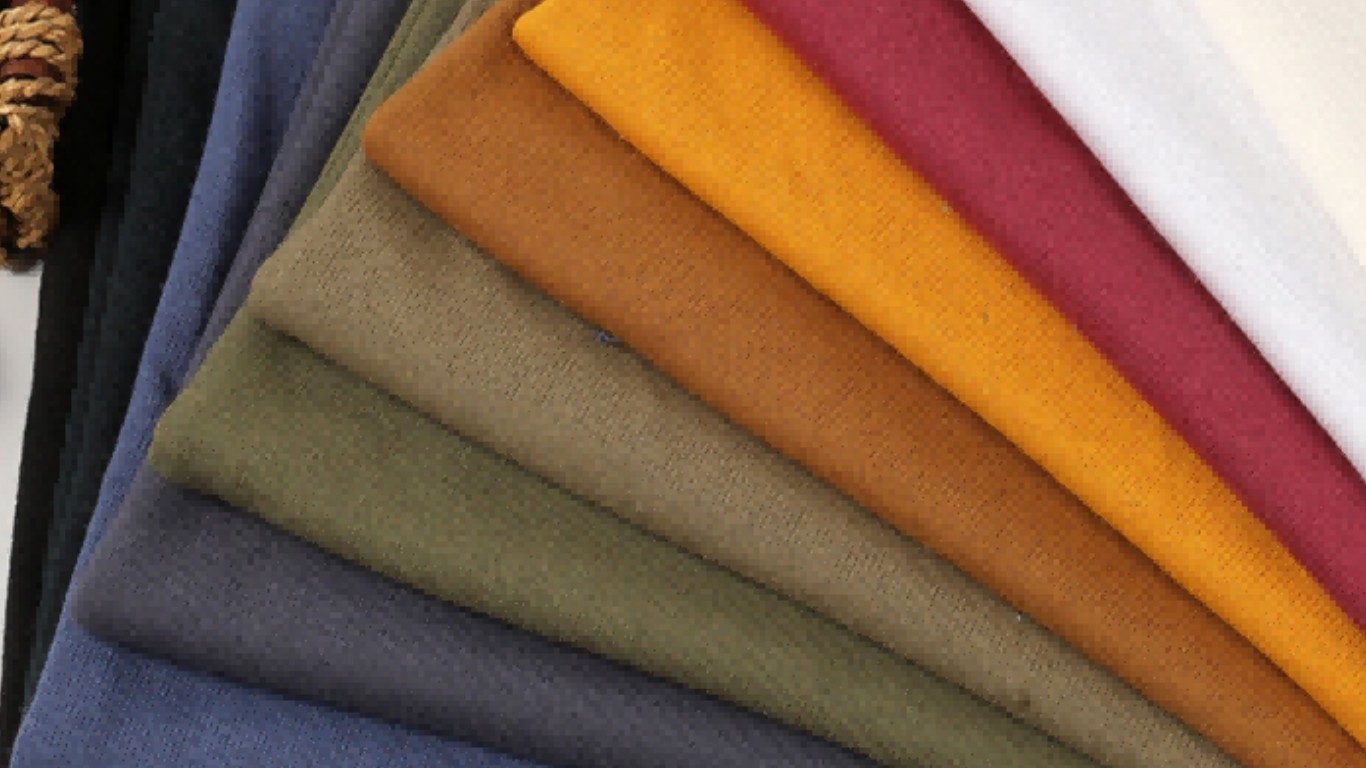 What exactly is a spun jersey fabric?
Historically,
spun jersey fabric
was made from wool. The fabric is light and has a little stretch, especially in a single jersey. Today, you can find jersey fabrics made from cotton, silk, and synthetic fibers. Double knitted fabrics are less elastic and heavier.
There are several types of spun jersey fabric used for various types of clothing or blankets. This variety makes this fabric very popular as it can be used to create a wide variety of styles and styles. Since its debut in 1916 by Coco Chanel, the jersey has established itself as a popular fabric for clothing and has long been associated with underwear. Today, it is a must-have item in the wardrobes of international fashion designers who use it to bring their fashion pieces to life.
The history of spun jersey fabric
Spun jersey fabric is located in the strait between Britain and France. This is where Jersey's sheep are bred to produce the wool used to make woolen knitted knitted fabrics. Men love heavyweight yet soft sweaters made from this fabric as well as thermal underwear.
Coco Chanel uses this fabric to introduce her signature knitted outerwear. Later, women liked the feel of comfortable and smooth knitted dresses and it became popular all over the world.
Today, women and men can easily find various types of spun jersey fabric for all needs. When you buy jerseys, you can choose from cotton, rayon, and silk. Thus, depending on the material used to make the knitted fabric, the fabric can be lightweight, mid-weight, or heavy-weight.
Features of spun jersey fabric
The properties of a knitted fabric depend on the type of fibers used to make it. Cotton has different properties than silk and wool. But all kinds of jersey fabrics have some common characteristics.
Elasticity
It depends on the type of knit and fiber used to make the fabric. Single-layer knits are more stretchy, especially when Lycra or Spandex are added. Most spun jersey fabrics are very soft to the touch.
Durability
The spun jersey fabric is durable and tear-resistant. It is durable and can withstand washing machines and ironing. It regains its shape after the crease and returns to its original shape.
Overhang
Thinner knit sweaters can be draped easily. They also tend to curl around the edges. Heavier jerseys are more stable.
Versatility
Depending on the fiber, jerseys can be used to make underwear, T-shirts, cardigans, turtlenecks, as well as outerwear and dresses.
The application of knitted fabrics is more and more extensive, if you need it, please
contact us
.
QIKUN TEXTILE has been focused on
manufacturing jersey knitting fabric
for 12 years. A strict quality control system, all kinds of related finishing factories of different standards, to meet different needs. Responsible after-sale service aims to establish stable and stable business cooperation. Our factory has 128+ knitting machines, which can guarantee our delivery time and price cost advantage. Strict QC control and 100% trade guarantee for each order. Small MOQ (minimum order quantity) and customization available.